I fixed my kitchen sink tonight. The faucet stem was leaking from the swivel that allows it to move back and forth over the two split sinks, and it was dripping in the cupboard underneath, wreaking wet havoc on my collection of plastic grocery bags.
I am not the handiest of men. Still, I have a few rudimentary tools—a wrench, pliers, screwdrivers, a claw hammer—and just enough confidence to believe I can reassemble a faucet, leaving it (at least) no worse off than it was before I took it apart. I know that turning a water cutoff valve to the right
should
turn it off (righty-tighty, lefty-loosey), and I religiously watch "
This Old House
".
So, a little Teflon plumbing thread tape and an hour later, I have a decidedly undripping, non-leaky kitchen sink.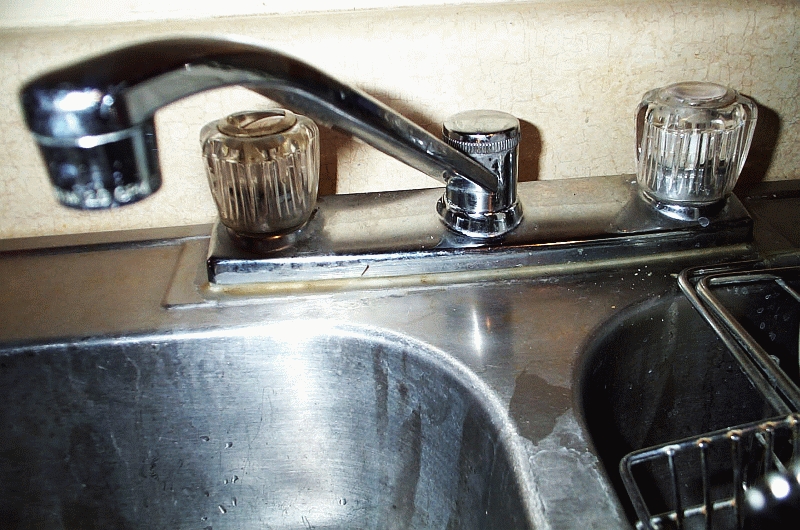 A truly handy gentleman to have around would be someone like
David G. Kendall
, Professor of Mathematics and Fellow of the Royal Society of London. He has published his theories on such diverse topics as
queueing
("Some Problems in the Theory of Queues."
J. Roy. Statist. Soc. Ser. B
13 [1951] 151-185), comets ("The Distribution of Energy Perturbations for Halley's and Some Other Comets."
Proc. Fourth Berkeley Symp. Math. Statist. Probab.
3 [1961] 87-98), and bird migration ("Pole-Seeking Brownian Motion and Bird Navigation."
J. Roy. Statist. Soc. Ser. B
[1974] 36 365-470).
In a paper on
seriation
(a common archeological tool used to date objects by arranging them in a chronological series), I discovered a reference to, of all things, Reed's "Naming of Parts": 'The arable fields are not shown, and a large-scale pre-enclosure map of Whixley is one of those things, which, in our case,
we have not got
(Reed, 1946)' ("Recovery of Structure From Fragmentary Information."
Philos. Trans. Roy. Soc. Ser. A
279 [1975] 562. Italics mine).
After scanning the paper (and understanding about one paragraph in four), I was more surprised that "Judging Distances" was not the poem quoted from
A Map of Verona
. I imagine Professor Kendall would have taken special delight in the duelling lines "
Maps are of place, not time,
" and "
maps are of time, not place...
".
A contemporary of Reed's, Kendall was posted to the PDE (Projectile Development Establishment, "Please Don't Enquire!") in the west of Wales during World War II, where he helped develop rocket technology as a statistician. In 1946, he returned to academic life, teaching mathematics first at Magdelan College, Oxford, followed by an appointment to the University of Cambridge in 1962 (
picture
).
A truly absorbing
interview with Professor Kendall
(contains link to .pdf file) was printed in the journal
Statistical Science
in 1996. Astronomy. Rocketry. Mountaineering. Everything but the kitchen sink.