Imagine my surprise, poking about for Reed references in Google Book Search, when what should I come across? Our very own website, The Poetry of Henry Reed, cited as a source in
British and Irish Poets: A Biographical Dictionary, 449-2006
, edited by William Stewart (2007).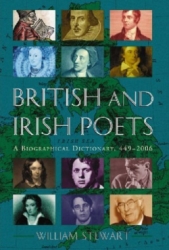 From
Amazon.com's
product description: "From John Abbot to Benjamin Zephaniah, this reference book contains information on 1,270 poets from England, Scotland, Wales, and Ireland. Writing over a 1,500 year period, the featured poets are representative of periods from the Old English era to the Post-Modern age."
I know the site has been used to produce at least two other scholarly articles, but this is the first time I've actually seen it cited!