So, I had my credit card info stolen this week. That was fun. You should have heard the conversation I had with customer service when I called to cancel the card: Amazon.com?
No, that charge is legitimate.
Barnes & Noble?
Yeah, that was me, too.
Abebooks.com?
Okay, if it was for books, then it was probably me.
A new card should come this week.
This month's extravagence was a signed copy of Natalia Ginzburg's
The Advertisement
(
L'Inserzione
), published in 1969 by Faber and Faber, and translated from the original Italian by our very own Henry Reed. I don't usually bother with first editions or signed copies, but I felt like I deserved a treat.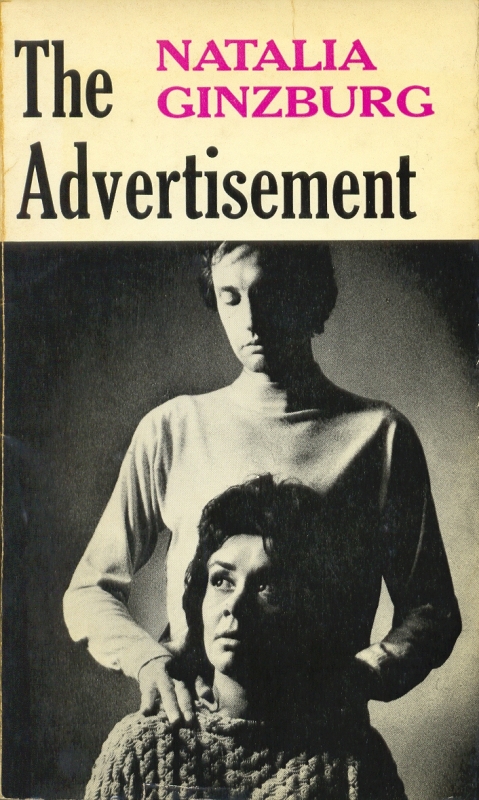 Now, I must admit, I have only a passing interest in Reed's translations. What I'm really after is
completeness
, an inclusive collection. Even the items I'm least interested in may turn out to contain an overlooked fact or hidden clue to some larger mystery, rounding out Reed's bio-bibliography (biblio-biography?). This edition of Ginzburg's play, for instance, has a brief "Translator's Note" written by Reed, the details of the first stage performances in London, and a jacket blurb from a
Daily Telegraph
review: 'From the moment this very interesting play takes shape, it is clear that a
tour de force
is necessary from the actress playing Teresa; and Joan Plowright rises to the challenge quite superbly.'
And then there is the inscription to my newly-acquired copy: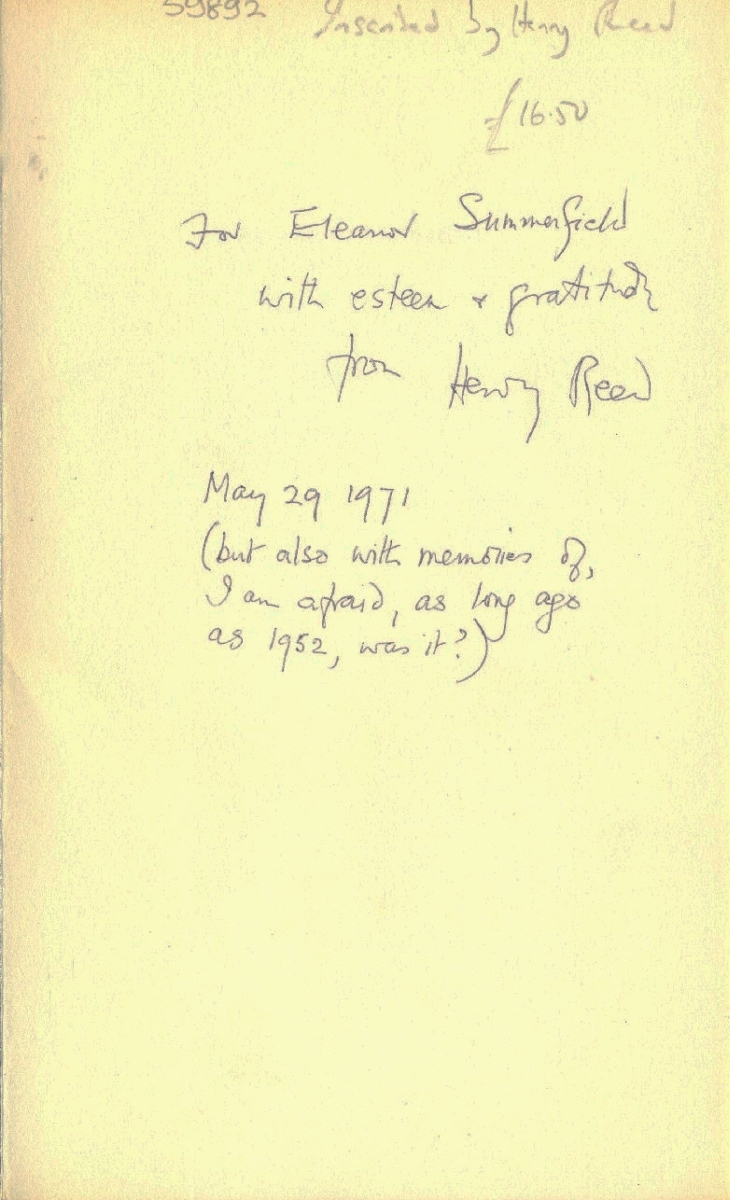 For Eleanor Summerfield
with esteem + gratitude
from Henry Reed

May 29 1971
(but also with memories of,
I am afraid, as long ago
as 1952, was it?)
Ms. Summerfield
(BBC obituary), I was delighted to discover, was an accomplished actress, with a litany of
film
(Internet Movie Database) and
radio
(BBC Programme Catalogue) credits to her name. She was married to the actor Leonard Sachs for 40 years (though she could claim Sir Richard Burton among the paramours of her youth.) I imagine Reed was introduced to Summerfield while he was writing for the Third Programme. How they became reacquainted in 1971, I have no idea. At the BBC, again?
To see more on this book and and others by Reed, take a peek at my bookshelf on
LibraryThing
.