Another no-show, it would seem. Reed's name turns up in a (December?) 1962 issue of the
Poetry Book Society Bulletin
: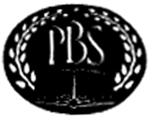 Festival of Poetry,
1963
Arrangements are now taking shape for the Festival of Poetry to be held at the Royal Court Theatre, Sloane Square, London, SW1 from Monday to Saturday, July 15th to 20th, 1963. Patric Dickinson has been appointed Director, and a Festival Advisory Committee set up under the Chairmanship of John Lehmann.
There will be two separate programmes each evening: the first at 6.30 pm and the second at 8.40 pm. Each programme will be carefully planned to illustrate some aspect of poetry today. Special sessions will be devoted to Ballads, Poetry and Music, Dramatic Verse, American Poetry and Foreign Poetry (in translation). The Apollo Society and
P.E.N.
have agreed to co-operate in two of the programmes. It is intended to commission new work which will be heard for the first time during the Festival.
Among the poets and artists who it is hoped will take part are Dannie Abse, Lennox Berkeley, Clifford Dyment, Patrick Garland, Marius Goring, Ted Hughes, Penelope Lee, Elizabeth Lutyens, Ewan MacColl, I. M. Parsons, Sylvia Plath, William Plomer, Sir Michael Redgrave, Peter Redgrove, Henry Reed, Dame Flora Robson, Paul Roche, Alan Ross and Stevie Smith. A leaflet giving fuller particulars will be issued in the spring.
Festival of Poetry at The Royal Court Theatre, 1963
, the souvenir booklet for the festival, however, does not include Reed as a participant, but contains poems by Patricia Beer, Alan Brownjohn, Hilary Corke, Clifford Dyment, Roy Fuller, Michael Hastings, C. Day Lewis, Christopher Logue, William Plomer, Peter Porter, Peter Redgrove, Paul Roche, Stevie Smith, and Terence Tiller, as well as an introduction by T.S. Eliot. The
Poetry Book Society
was founded in 1953 by Eliot and friends, to "propagate the art of poetry" (check out their
online bookshop
!).
Unfortunately, this is yet another episode which cements Reed's reputation as a procrastinator and perfectionist who would rather not produce anything at all, rather than share a poem he considered to be unfinished.