I've never shied from putting up bad reviews of Henry Reed's poetry. It's possible, even, to take some small, secret pride when
Randall Jarrell
calls Reed, in 1948, "a nap after dinner." Many critics find Reed to be too reminiscent of Auden and Eliot and, with the exception of his parodies, some even think Reed's work is altogether unoriginal, uninspired, or (like Jarrell) just plain tiresome. Still, almost without exception, most critics manage to find one or two poems which they can call insightful, unique, or skilled in execution.
Such is the case with
Herbert Lomas
, reviewing Reed's
Collected Poems
for
The London Magazine in 1992
. Lomas recalls, upon reading
A Map of Verona
in 1946, that he found Reed "boringly written." He then proceeds to rediscover all the disinteresting adjectives and adverbs, the "clichés and doggerel," and "dim" language. At times, Lomas almost seems to be reviewing the introduction to the
Collected Poems
, rather than the poems, themselves: everything Stallworthy finds praiseworthy, Lomas finds at fault.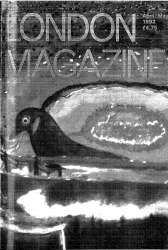 Herbert Lomas was born in 1924, making him nearly Reed's peer; more so, perhaps, since Lomas served in the infantry during World War II, including two years with the Indian Army's
Garhwal Rifles
, in the North-West Frontier. At the outset of his review, Lomas admits he "rejoiced" at Reed's "Naming of Parts," which must been repeated like a pop song by well-read soldiers of the Second World War. Indeed, here is a poem by Lomas himself, with a familiar-sounding voice: "
Lincoln, Autumn 1943
."
Now, lest you think I am attempting some sort of
argumentum ad hominem
, I will add that Lomas does, in fact, have some very complimentary things to say about Reed's poems. "The Château"—which Lomas quotes at length—"has a plangent cadence, syntactical rhythms, a climactic long trail, and there is potential sublimity in the notion." This is Reed, "at his best." He is "extremely intelligent and gifted," and "no doubt charming," but his serious verse lacks, for Lomas, the smartness and surprising turns to be found in the humorous poems. Altogether, a not-entirely unfair assessment.
Henry might even see the humor in this: a bad review for his birthday.