Here's a very short critique and quote for Reed's
A Map of Verona: Poems
(1946). It appears in the
Expository Times for November, 1946
, in a collection of quick-fire reviews of recent poetry, by an R.W. Thomson (not
The
R.W. Thomson
).
Thomson covers, in rapid succession: Dylan Thomas'
Deaths and Entrances
; Norman Nicholson's
The Old Man of the Mountains
;
Under T'Hawthorn
by Dorothy Una Ratcliffe; Edwin Muir's
The Voyage and Other Poems
;
For Those Who Are Alive
(anthology); Sidney Keyes:
Poems
; Frank Kendon,
Each Silver Fly
; and C.S. Lewis'
George MacDonald Anthology
. And, of course, dear Henry's quote: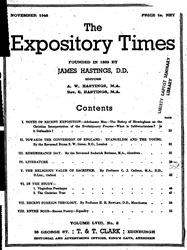 Henry Reed, in A Map of Verona (Cape; 3s. 6d.), tells the story of man's struggles, his delusions, and his questionings—

You . . .
. . . tug at the streaming earth to find some spot
In which you may plant your torn chimerical flowers
With a ruined wall to protect them.
[p. 56]
The "torn chimerical flowers" line (a
great
line) is from a poem in Reed's Tintagel sequence, "Iseult la Belle."
I really should create a page on
Henry's site
to compile all these short reviews and "recent" mentions. There were a lot of them in 1946 and '47.