In the 1960s, the British Council teamed up with the Harvard Library Poetry Room to record contemporary British and American poets reading from their own work, and in interviews discussing poetry and the process of writing. English poets who participated in the project included John Betjeman, C. Day-Lewis, William Empson, Hugh MacDiarmid, Louis MacNeice, Kathleen Raine, Stephen Spender, John Heath-Stubbs, W.R. Rodgers, and Vernon Watkins, to name just a few. Interviews were conducted by Ian Scott-Kilvert, Hilary Morrish, Peter Orr (head of the British Council's Recorded Sound department), and John Press. A few details are mentioned in "
Poetry, for Crying Out Loud
," a 1999
Independent
article.
The final product of these recordings was a set of ten LP records released by the Argo Recording Company, along with an accompanying book of transcripts called called
The Poet Speaks: Interviews with Contemporary Poets
(London: Routledge, 1966).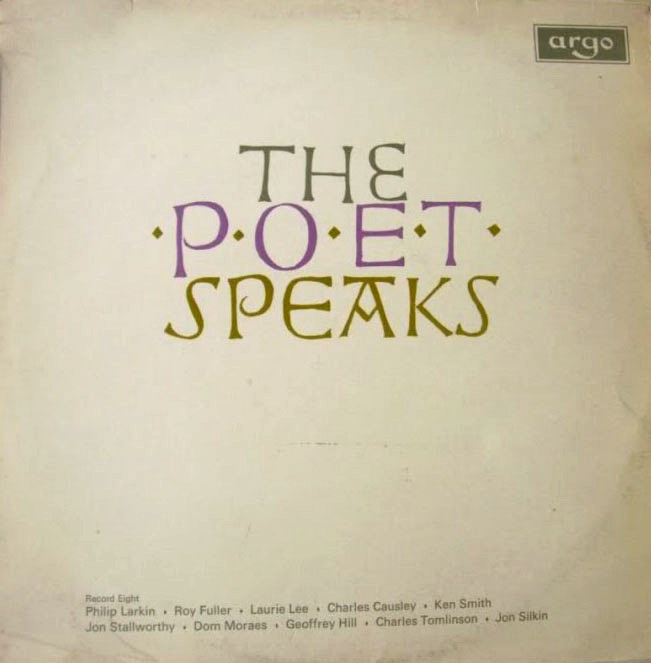 The project didn't end when the record collection was produced, however, because we can find recordings of a 1970 interview with Henry Reed, both at the British Library Sound Archive, and at Harvard's Poetry Room: "
Interview with Henry Reed sound recording
, by Peter Orr, British Council Recorded Sound Dept., June 11, 1970." Alas, the Reed interview was too late to get included in the
Poet Speaks
project.
The
Woodberry Poetry Room
at Harvard has one of the largest collections of recorded poetry in the world. Sadly, they provide only a few
links to select recordings
on their homepage (and several of those do not seem to be working, currently).