Did Henry Reed play a part, however small, in Vita Sackville-West's renouncement of poetry? In 1946, the Incorporated Society of Authors was charged with putting together a poetry recital of classic and modern verse for the Royal Family. A committee was convened, chaired by Denys Kilham Roberts (the Society's secretary-general), which included George Barker, Louis MacNeice, Walter de la Mare, Henry Reed, Edith Sitwell, Dylan Thomas, and Sackville-West.
Vita Sackville-West
(cousin to Edward "Eddy" Sackville-West) was a prize-winning author and a poet, famous for her bisexual romances, including a long relationship with Virginia Woolf. By 1946 she had published fourteen novels, five scholarly biographies, and ten volumes of poetry (not including a
Collected Poems
in 1933).
In Henry Reed's
review of Walter de la Mare's Complete Poems
(
The Sunday Times
, January 15, 1970), Reed makes mention that his first and only meeting with de la Mare took place at one of the meetings of the Poetry Committee:
On the one occasion I had the honour of meeting de la Mare—after some rather fractious gathering convened to decide which verses in our language might not be too tedious or indecent for the young ears of the Royal Family—I fervently recorded this fact to him. He was too modest to believe it; but eagerly, in a damp, dark Chelsea street, he told me of the barely credible circumstances of his first meeting with Hardy, in 1921.
It may be, perhaps, that the "damp, dark Chelsea street" Reed describes is somewhere in the vicinity of the offices of the Society of Authors,
84 Drayton Gardens
, London.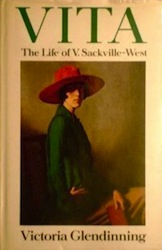 At least one meeting took place in the
King's Bench Walk
offices of Denys Kilham Roberts, barrister at law; in order to choose which poems would be read at the recital, and by whom. In Victoria Glendinning's biography,
Vita: The Life of V. Sackville-West
(London: Weidenfeld and Nicolson, 1983), we have this account:
In March she went to a meeting of the Poetry Committee of the Society of Authors, chaired by Denys Kilham Roberts at his rooms near Harold's [her husband,
Sir Harold Nicolson
] old apartment in King's Bench Walk. The committee—which included Edith Sitwell, Walter de la Mare, Henry Reed, Dylan Thomas, Louis MacNeice and George Barker—was to plan a poetry reading to be held at the Wigmore Hall in the presence of the Queen. Vita made no comment in her diary at the time; only in 1950, in depression, did she write: 'I don't think I will ever write a poem again. They destroyed me for ever that day in Denys Kilham Roberts' rooms in King's Bench Walk.'
(p. 341)
Sackville-West, whose long poem
The Garden
(London: Michael Joseph, 1946) was just about to be published, was not selected to read her verses for the Queen. "I am prepared to devote all my energies to the garden, having abandoned literature," she wrote, despairingly (Glendinning, p. 341). In truth, she was to end up devoting all her literary energy to gardening: in 1947 she began an immensely popular column for
The Observer
called "In Your Garden," and the following year became a founding member of the
National Trust's garden committee
. As a matter of fact, when I was attempting to define the species of flowers in Reed's "Naming of Parts," I turned to the second of Sackville-West's collected essays,
In Your Garden, Again
(London: Michael Joseph, 1953):
October 14, 1951
It started its career as
Pyrus Japonica
, and become familiarly known as Japonica, which simply means Japanese, and is thus as silly as calling a plant 'English' or 'French.' It then changed to Cydonia, meaning quince:
Cydonia japonica
, the Japanese quince. Now we are told to call it
chaenomeles
...[.]
(p. 134)
The recital took place on Tuesday, May 14, 1946, at
Wigmore Hall
.
The Queen
, Princess Elizabeth, and Princess Margaret were in attendance.
John Masefield
, the Poet Laureate, presided. The actors Valentine Dyall, Edith Evans, John Gielgud, John Laurie, and Flora Robson read classics of English verse, while C. Day Lewis, T.S. Eliot, Louis MacNeice, Walter de la Mare, Edith Sitwell, and Dylan Thomas presented a selection of more modern poems, which were somewhat less well-received. Thomas, apparently, "at one stage in the proceedings was seen to flick his cigarette ash in the Queen's lap" (Victor Bonham-Carter, vol. 2 of
Authors by Profession
. London: Bodley Head, 1984, p. 302). This announcement appeared the next day, in
The Times
: