An intriguing e-mail from a visitor appeared in my inbox this morning, regarding a cameo appearance of Reed in a newly-published book,
London: City of Disappearances
, edited by Iain Sinclair (
London Times review
). The book is a collection of myths and mysteries of a London lost to time — stories of disappearing people, streets, pubs, and occupations — with contributions from J.G. Ballard,
Marina Warner
(
Guardian
excerpt),
Will Self
(Penguin extract), Alan Moore, and Michael Moorcock.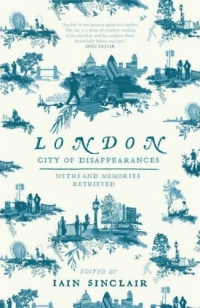 Reed materializes in "Death of a Cleaner" by
Richard Humphreys
, 'a portrait of a mysterious character called Antony Ashburner.'
There is a mysterious and evocative poem by the Birmingham poet Henry Reed, called "Chrysothemis," which gives an insight into Ashburner's life in the Second City [i.e. Birmingham]. After his death I found a galley proof of the poem in his [Ashburner's] untidy flat at the wrong end of Ladbroke Grove. There was a dedication handwritten in ink: 'To Antony from Henry December 1942.' The poem is darkly Eliotic and casts light on an important if brief relationship...
The poem in question first appeared in John Lehmann's wartime anthology
New Writing and Daylight
(Winter 1942-1943), and is a long monologue in the voice of Chrysothemis, the passive sister of vengeful Orestes and Electra, children of Agamemnon and his murderous wife,
Clytemnestra
. Lengthy excerpts from the poem appear in Harvey Gross's metrical study from
Sound and Form in Modern Poetry
(1964).
Many thanks to John for alerting me to this! I can't wait to get a hold of a copy of
City of Disappearances
.