One of the odd, esoteric things to the study of Henry Reed is becoming familiar with the arms of World War II and their proper use. For instance, when Reed writes to his sister, in 1941, that he is learning to manage an anti-tank rifle, it is helpful to know that he is talking about the "
Boyes
" anti-tank rifle (though not particularly useful).
Now, I am not a gun person. Far from it. I know less about firearms than I do about automobiles. Or women, for that matter. Nevertheless, I enjoy watching endless Second World War documentaries on the History Channel, and I'm always intrigued by any details of 1940s-era basic training which may have inspired Reed's "Lessons of the War." Which is why I was so happy to see this recent "
Piling Swivel
" thread in the Great War Forum, which discusses piling of arms, and includes step-by-step illustrations: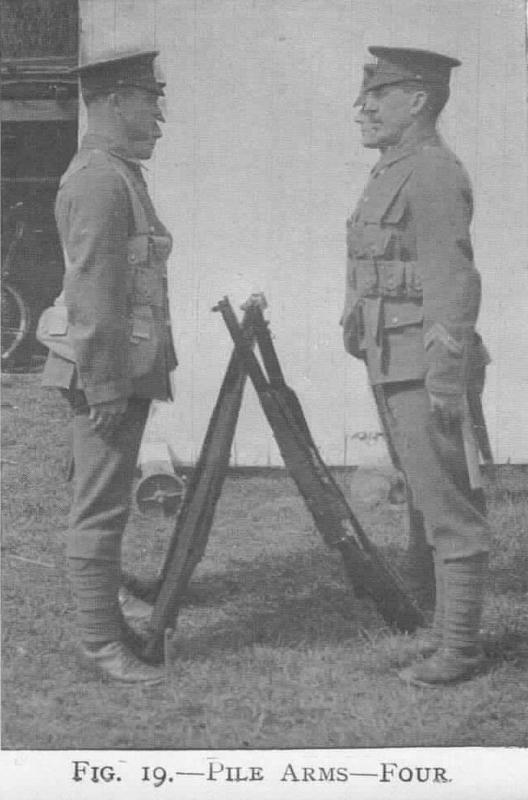 Also, I stumbled across this compilation of old
British Pathe
newsreels on YouTube, which opens with a
demonstration of rifle training
with the Pattern 1914 Lee-Enfield, and mentions not only "easing the spring," but even "judging distances."
The other tangential area to studying Reed is the
realm of WWII cryptography
, and that gets even more weird and esoteric. Oh, and japonica: I know
waaaay
too much about japonica.